I'm so happy to be participating in Top 10 of 2015, hosted by Rachel of Fiktshun, Jaime of Two Chicks on Books, Mindy of Magical Urban Fantasy Reads, Nancy of Tales of a Ravenous Reader!
Top 10 of 2015 is a week-long event in which we look back at some of the best of all things books from 2015 and look forward to those books in 2016 that we are super stoked for.
---
Therefore, let's get started with the top 10 best books I've read in 2015!
1.  I'll Give You the Sun by Jandy Nelson
A brilliant, luminous story of first love, family, loss, and betrayal for fans of John Green, David Levithan, and Rainbow Rowell

Jude and her twin brother, Noah, are incredibly close. At thirteen, isolated Noah draws constantly and is falling in love with the charismatic boy next door, while daredevil Jude cliff-dives and wears red-red lipstick and does the talking for both of them. But three years later, Jude and Noah are barely speaking. Something has happened to wreck the twins in different and dramatic ways . . . until Jude meets a cocky, broken, beautiful boy, as well as someone else—an even more unpredictable new force in her life. The early years are Noah's story to tell. The later years are Jude's. What the twins don't realize is that they each have only half the story, and if they could just find their way back to one another, they'd have a chance to remake their world.

This radiant novel from the acclaimed, award-winning author of The Sky Is Everywhere will leave you breathless and teary and laughing—often all at once.
This is one of my favorite books of all time because it was so purely well-written and emotional. Jandy Nelson has made a spot in the list of some of my favorite authors. Review here.
2. Thicker than Water by Kelly Fiore
Cecelia Price killed her brother. At least, that's what the police and the district attorney are saying. And although Cecelia is now locked up and forced into treatment, she knows the real story is much more complicated.

Cyrus wasn't always the drug-addled monster he'd become. He was a successful athlete, but when an injury forced him off the soccer field and onto pain medication, his life became a blur of anger, addiction, and violence. All CeCe could do was stand by and watch, until she realized one effective way to take away her brother's drugs while earning the money she needed for college: selling the pills.

Soon, CeCe becomes part drug dealer, part honor student. But even when all she wants is to make things right, she learns that sometimes the best intentions lead to the worst possible outcome.

Thicker than Water is an unforgettable dark, harrowing look into the disturbing truth of drug addiction and the desperate love of a sister watching her brother deteriorate before her eyes.
Another raw and emotional read, I highly enjoyed reading an ARC of this. It comes out in January! Review here. 
3. Angelfall by Susan Ee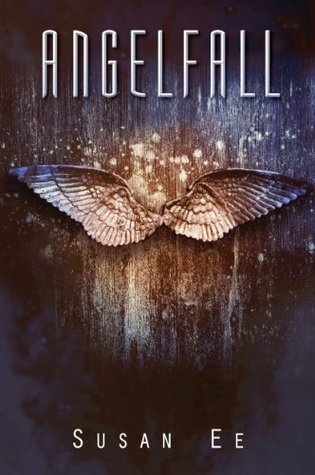 It's been six weeks since angels of the apocalypse descended to demolish the modern world. Street gangs rule the day while fear and superstition rule the night. When warrior angels fly away with a helpless little girl, her seventeen-year-old sister Penryn will do anything to get her back.

Anything, including making a deal with an enemy angel.

Raffe is a warrior who lies broken and wingless on the street. After eons of fighting his own battles, he finds himself being rescued from a desperate situation by a half-starved teenage girl.

Traveling through a dark and twisted Northern California, they have only each other to rely on for survival. Together, they journey toward the angels' stronghold in San Francisco where she'll risk everything to rescue her sister and he'll put himself at the mercy of his greatest enemies for the chance to be made whole again.
Loved this book as well! I currently have not finished the trilogy; I'm on the 3rd book, but I'm getting there. Review here. 
4. The Statistical Probability of Love at First Sight by Jennifer E. Smith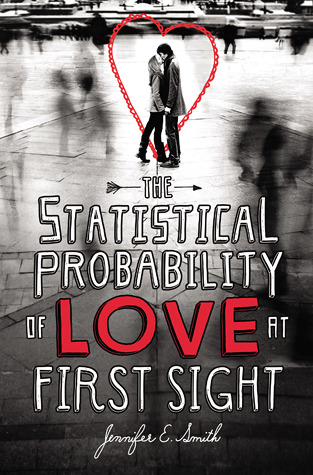 Four minutes changes everything. Hadley Sullivan 17 misses her flight at JFK airport, is late to her father's second wedding in London with never-met stepmother. Hadley meets the perfect boy. Oliver is British, sits in her row. A long night on the plane passes in a blink, but the two lose track in arrival chaos. Can fate bring them together again?
A quick, fun read, TSPOLAFS is a sweet contemporary romance. Currently the only Jen E. Smith book I've read, I'm excited to read more of her work.
5. One by Sarah Crossan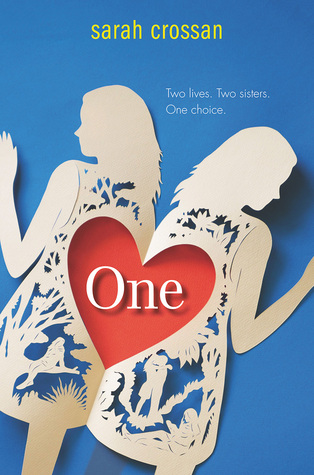 Tippi and Grace share everything—clothes, friends . . . even their body. Writing in free verse, Sarah Crossan tells the sensitive and moving story of conjoined twin sisters, which will find fans in readers of Gayle Forman, Jodi Picoult, and Jandy Nelson.

Tippi and Grace. Grace and Tippi. For them, it's normal to step into the same skirt. To hook their arms around each other for balance. To fall asleep listening to the other breathing. To share. And to keep some things private. The two sixteen-year-old girls have two heads, two hearts, and each has two arms, but at the belly, they join. And they are happy, never wanting to risk the dangerous separation surgery.

But the girls' body is beginning to fight against them. And soon they will have to face the impossible choice they have avoided for their entire lives.
I'm a sucker for poetry, so I really loved this emotional book of free verse poetry. Review here. 
6. An Ember in the Ashes by Sabaa Tahir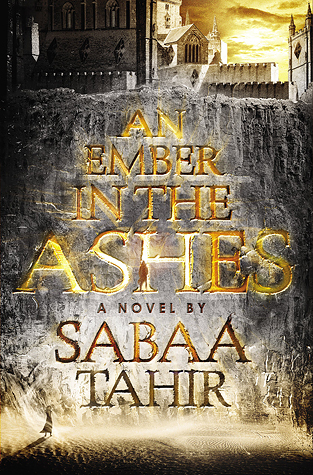 Laia is a slave.

Elias is a soldier.

Neither is free.

Under the Martial Empire, defiance is met with death. Those who do not vow their blood and bodies to the Emperor risk the execution of their loved ones and the destruction of all they hold dear.

It is in this brutal world, inspired by ancient Rome, that Laia lives with her grandparents and older brother. The family ekes out an existence in the Empire's impoverished backstreets. They do not challenge the Empire. They've seen what happens to those who do.

But when Laia's brother is arrested for treason, Laia is forced to make a decision. In exchange for help from rebels who promise to rescue her brother, she will risk her life to spy for them from within the Empire's greatest military academy.

There, Laia meets Elias, the school's finest soldier—and secretly, its most unwilling. Elias wants only to be free of the tyranny he's being trained to enforce. He and Laia will soon realize that their destinies are intertwined—and that their choices will change the fate of the Empire itself.
This book was epic! I love high fantasy, so I was a huge fan of this book. I can't wait for A TORCH AGAINST THE NIGHT!
7. To All the Boys I've Loved Before by Jenny Han

To All the Boys I've Loved Before is the story of Lara Jean, who has never openly admitted her crushes, but instead wrote each boy a letter about how she felt, sealed it, and hid it in a box under her bed. But one day Lara Jean discovers that somehow her secret box of letters has been mailed, causing all her crushes from her past to confront her about the letters: her first kiss, the boy from summer camp, even her sister's ex-boyfriend, Josh. As she learns to deal with her past loves face to face, Lara Jean discovers that something good may come out of these letters after all.
This was such a great summer read — I'm so glad I read this over the summer! Lara Jean is so sweet, and Jenny Han has a great knack for contemporaries. Review here. 
8. Vanishing Girls by Lauren Oliver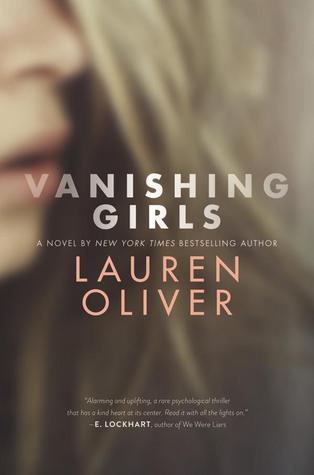 Dara and Nick used to be inseparable, but that was before the accident that left Dara's beautiful face scarred and the two sisters totally estranged. When Dara vanishes on her birthday, Nick thinks Dara is just playing around. But another girl, nine-year-old Madeline Snow, has vanished, too, and Nick becomes increasingly convinced that the two disappearances are linked. Now Nick has to find her sister, before it's too late.

In this edgy and compelling novel, Lauren Oliver creates a world of intrigue, loss, and suspicion as two sisters search to find themselves, and each other.
This book was definitely compelling and exciting. Although the ending was somewhat drab, I loved the buildup of the plot.
9. The Young Elites by Marie Lu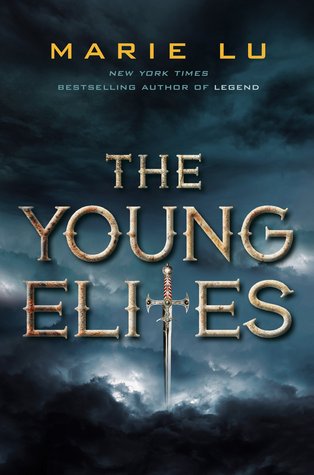 I am tired of being used, hurt, and cast aside.

Adelina Amouteru is a survivor of the blood fever. A decade ago, the deadly illness swept through her nation. Most of the infected perished, while many of the children who survived were left with strange markings. Adelina's black hair turned silver, her lashes went pale, and now she has only a jagged scar where her left eye once was. Her cruel father believes she is a malfetto, an abomination, ruining their family's good name and standing in the way of their fortune. But some of the fever's survivors are rumored to possess more than just scars—they are believed to have mysterious and powerful gifts, and though their identities remain secret, they have come to be called the Young Elites.

Teren Santoro works for the king. As Leader of the Inquisition Axis, it is his job to seek out the Young Elites, to destroy them before they destroy the nation. He believes the Young Elites to be dangerous and vengeful, but it's Teren who may possess the darkest secret of all.

Enzo Valenciano is a member of the Dagger Society. This secret sect of Young Elites seeks out others like them before the Inquisition Axis can. But when the Daggers find Adelina, they discover someone with powers like they've never seen.

Adelina wants to believe Enzo is on her side, and that Teren is the true enemy. But the lives of these three will collide in unexpected ways, as each fights a very different and personal battle. But of one thing they are all certain: Adelina has abilities that shouldn't belong in this world. A vengeful blackness in her heart. And a desire to destroy all who dare to cross her.

It is my turn to use. My turn to hurt.
In all honesty, I am such a Marie Lu stan; I loved her Legend series, and I adored this first book of her new trilogy. Review here. 
10. The Testing by Joelle Charbonneau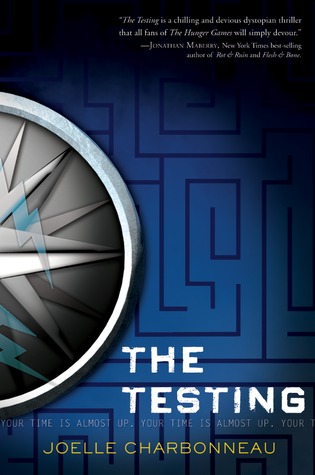 Keep your friends close and your enemies closer. Isn't that what they say? But how close is too close when they may be one and the same?

The Seven Stages War left much of the planet a charred wasteland. The future belongs to the next generation's chosen few who must rebuild it. But to enter this elite group, candidates must first pass The Testing—their one chance at a college education and a rewarding career.

Cia Vale is honored to be chosen as a Testing candidate; eager to prove her worthiness as a University student and future leader of the United Commonwealth. But on the eve of her departure, her father's advice hints at a darker side to her upcoming studies–trust no one.

But surely she can trust Tomas, her handsome childhood friend who offers an alliance? Tomas, who seems to care more about her with the passing of every grueling (and deadly) day of the Testing. To survive, Cia must choose: love without truth or life without trust.
Yes, this book did remind me of THE HUNGER GAMES, but I really enjoyed this. I actually never finished the rest of THG series, but I finished this trilogy!
---
---
Do you see any of your favorite books here? What are your thoughts?